(Last Updated On: February 2, 2016)
Moikit Seed   ขวดอัจฉริยะ ช่วยควบคุมปริมาณน้ำ เพื่อให้คุณมีสุขภาพที่ดีที่สุด
ทุกคนคงรู้อยู่แล้วว่า การดื่มน้ำ สำคัญกับเรามากขนาดไหน แต่พวกเราก็ยังดื่มน้ำไม่เพียงพออยู่ดี   โดยสาเหตุหลักๆคือ "ลืม"  นั่นเอง
การดื่มน้ำ จริงๆแล้วต้องดื่ม แม้จะไม่รู้สึกกระหาย และ ยังเป็นส่วนสำคัญที่จะทำให้ร่างกายของเราทำงานอย่างปกติ มีภูมิคุ้มกันที่ดี
Moikit มีหลายขนาด สำหรับการพกพาที่แตกต่างกัน
Moikit มีทั้งจอ LED touch screen, ระบบติดตามการดื่มน้ำ,  ระบบแจ้งเตือน,  อายุแบตเตอรี่ 1-2 ปี, วัสดุ Stanless Steel อย่างดี, ควบคุมอุณหูมิได้
หากใครสนใจ  สามารถร่วมระดมทุน เพื่อพลักดัน Project ของ Moikit ได้นะคะ 🙂
credit: indiegogo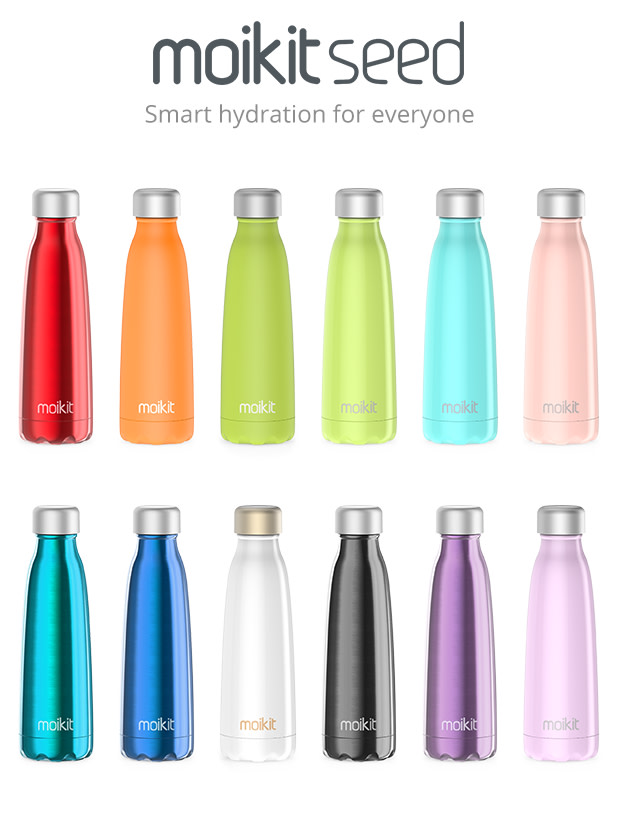 Moikit มีหลายขนาด สำหรับการพกพาที่แตกต่างกัน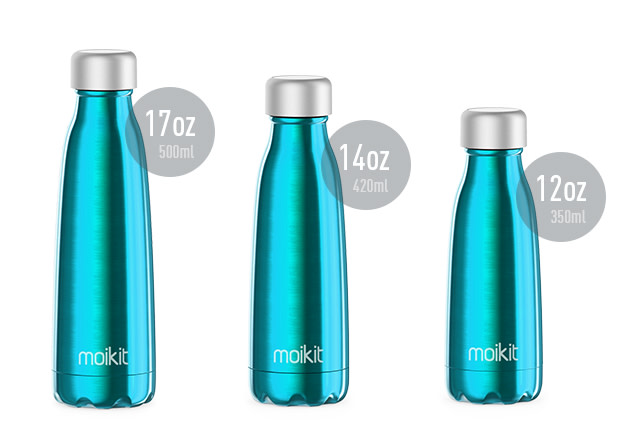 Moikit มีทั้งจอ LED touch screen, ระบบติดตามการดื่มน้ำ,  ระบบแจ้งเตือน,  อายุแบตเตอรี่ 1-2 ปี, วัสดุ Stanless Steel อย่างดี, ควบคุมอุณหูมิได้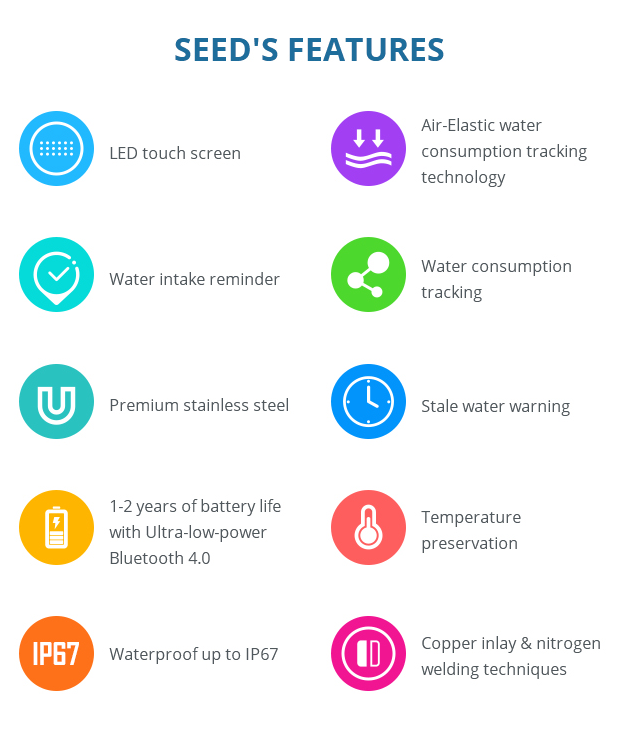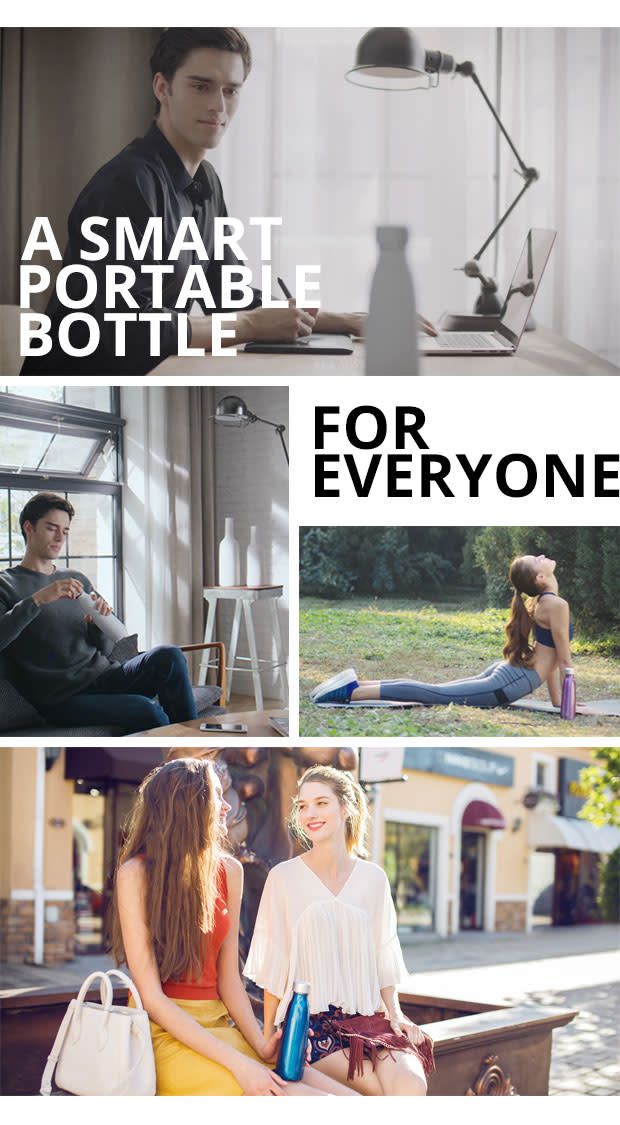 WATER CONSUMPTION TRACKING
Seed actively tracks your daily hydration habits and uploads real-time data to an app or other smart fitness device where you can check your progress. Users can receive scientific feedback while managing their hydration plan in our app.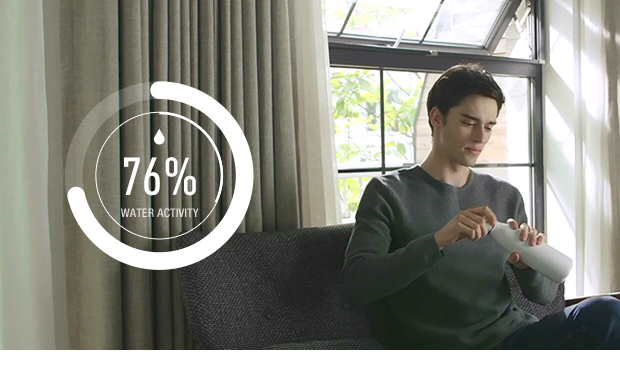 WATER INTAKE REMINDERS
Seed's built-in smart water consumption algorithms compute your body's hydration needs according to water intake, body composition, daily activity level, and outside temperature. With this information, Seed will custom design a water intake schedule that meets your individual needs. Through small vibrations and the LED display, Seed will remind you when you have forgotten to drink enough water.
TEMPERATURE PRESERVATION
Seed's highly advanced vacuum insulation lets you keep your drinks refreshingly cold or piping hot for hours at a time.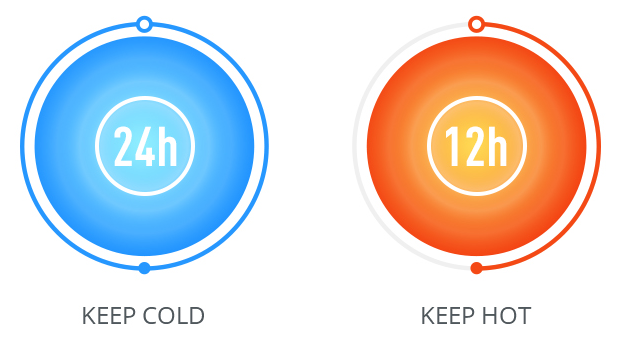 HIGH TEMPERATURE WARNING
Ordinary vacuum insulated bottles make it difficult to safely gauge your beverage's temperature before drinking. To counteract this risk, Seed will alert you when your beverage is excessively hot.
STALE WATER WARNING
Water can easily become stale if left in a bottle for extended periods of time. Seed can track water quality and alert you if your water has become unsuitable for drinking.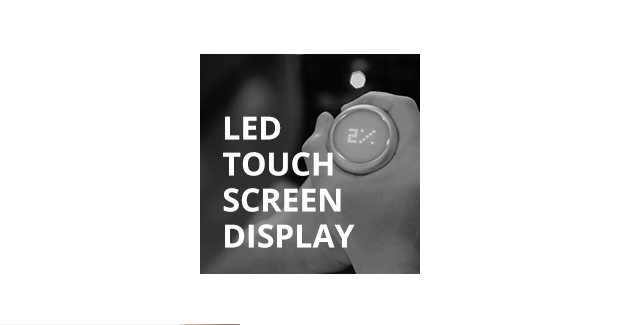 Touch the lid

The lid displays real-time water temperature when touched.
Close the lid

Twist the lid down and it will display daily hydration progress.
Open the lid

Twist the lid off and it will display the water temperature before drinking.
Seed's interactive LED touchscreen lid displays real-time water temperature when touched or opened, and displays daily water consumption when closed. The system will warn you before drinking if the water is dangerously hot or stale.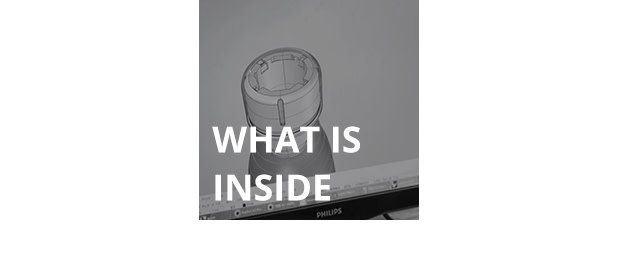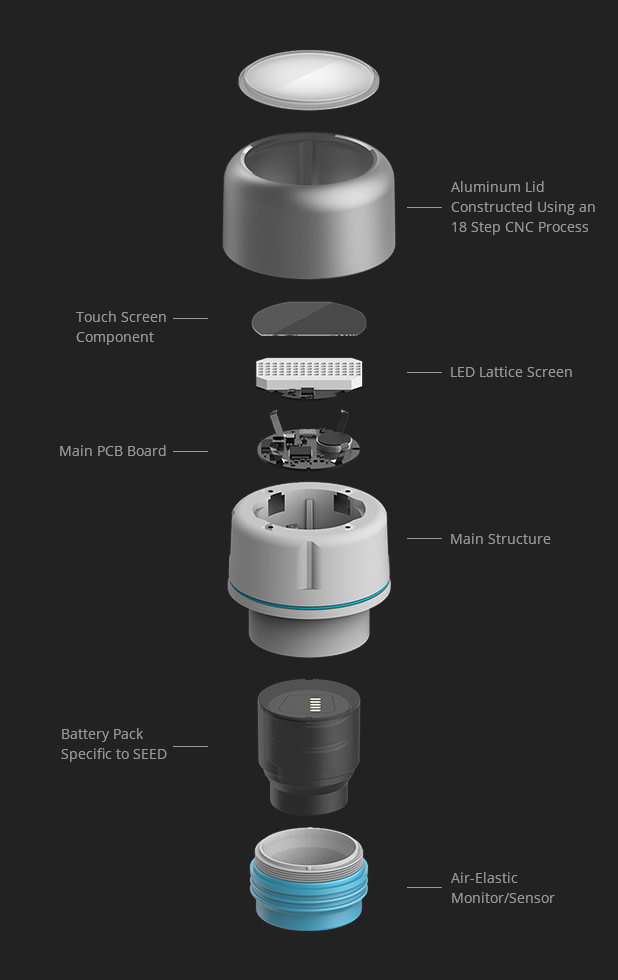 ULTRA-LONG BATTERY LIFE
| | |
| --- | --- |
| | Seed's built-in 2000mAh battery pack, along with the low-power usage design, prolongs battery life by 1-2 years. |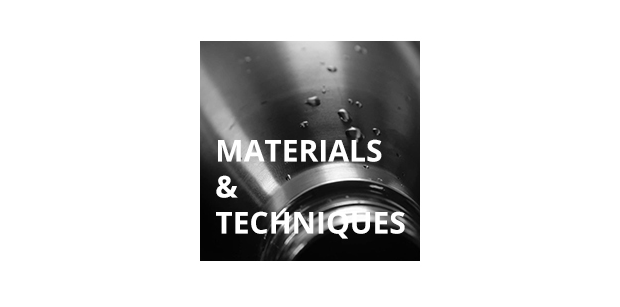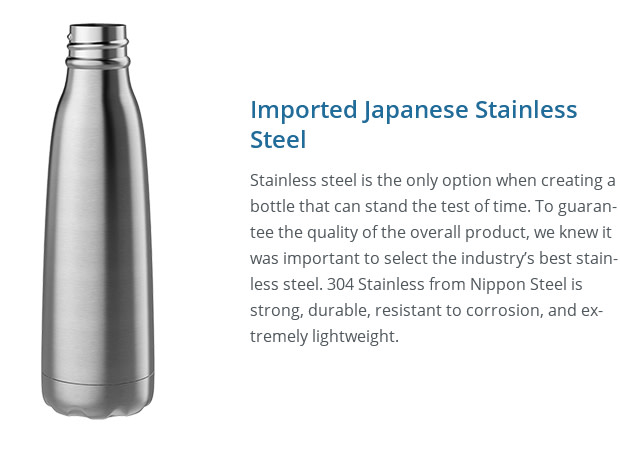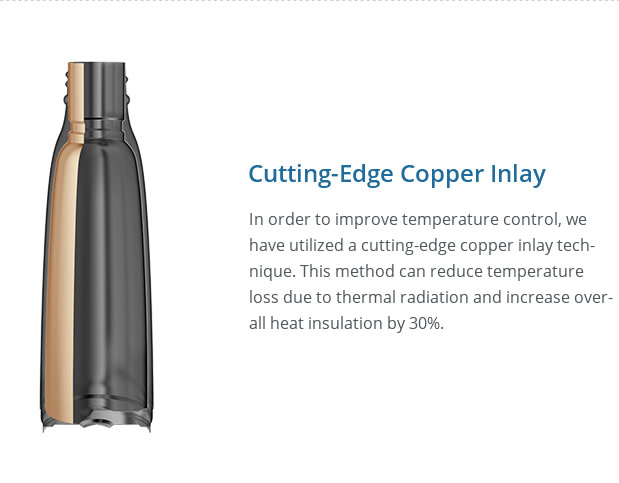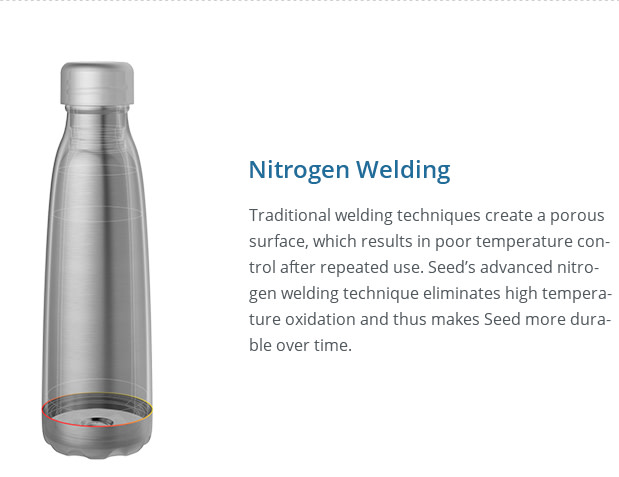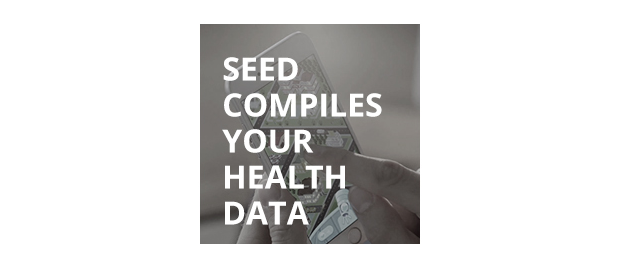 SEED INTEGRATES THIRD-PARTY DATA TO GIVE YOU A COMPLETE PICTURE OF YOUR HEALTH
Moikit

Along with our standalone app, Seed integrates seamlessly with third-party apps and devices including: Jawbone and HealthKit.You can conveniently upload your water consumption data to a preferred service.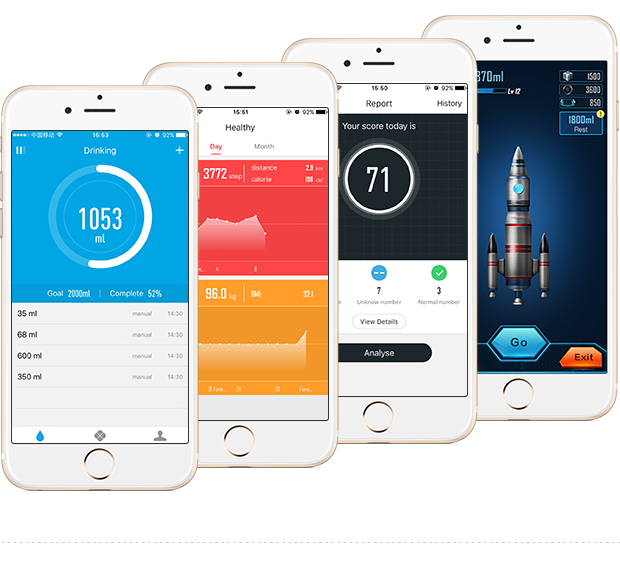 Compatible apps

Other apps we are working on

Note: All the logos and trademarks are those of their respective owners.

SUPPORTING WATER INTAKE DATA UPLOADING TO HEALTHKIT
Apple Health

Your personal hydration data can be uploaded to Apple's HealthKit (iOS9 and above) and be recorded/browsed on Apple Health.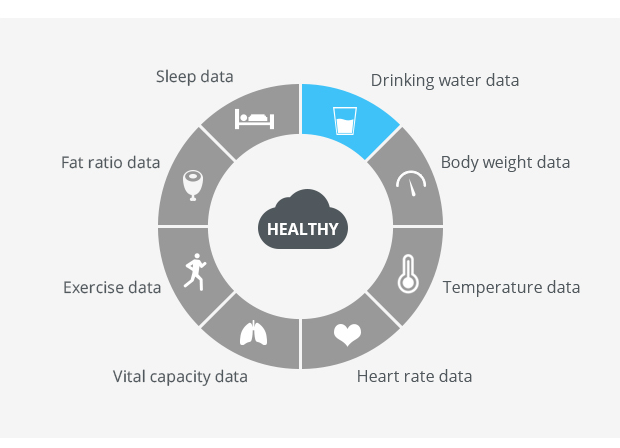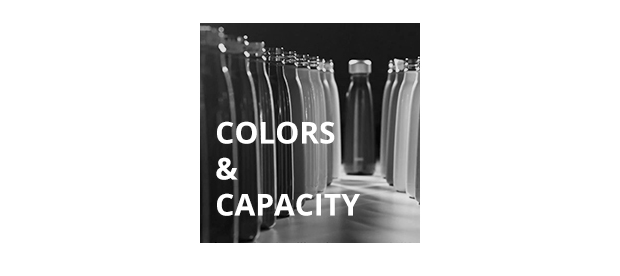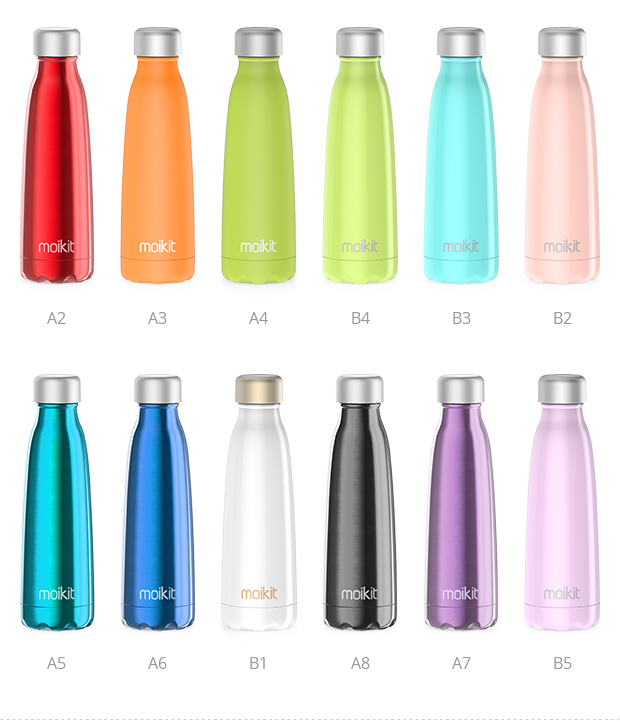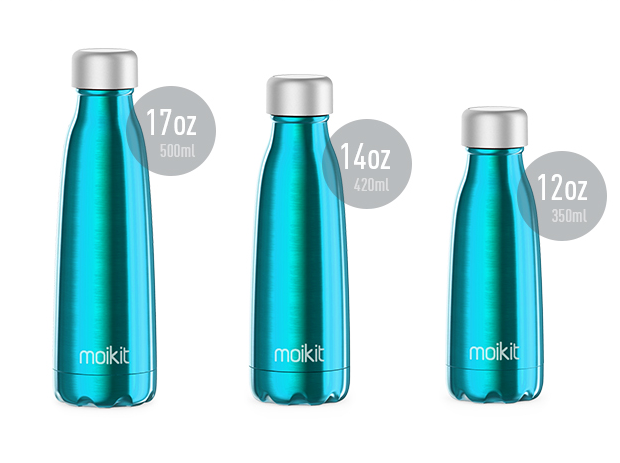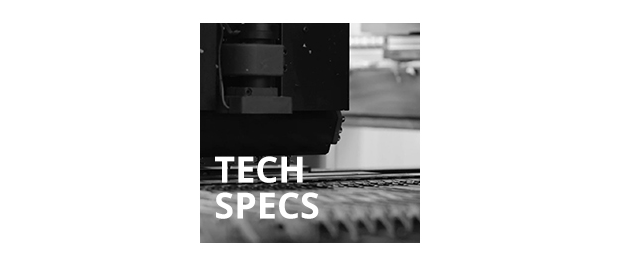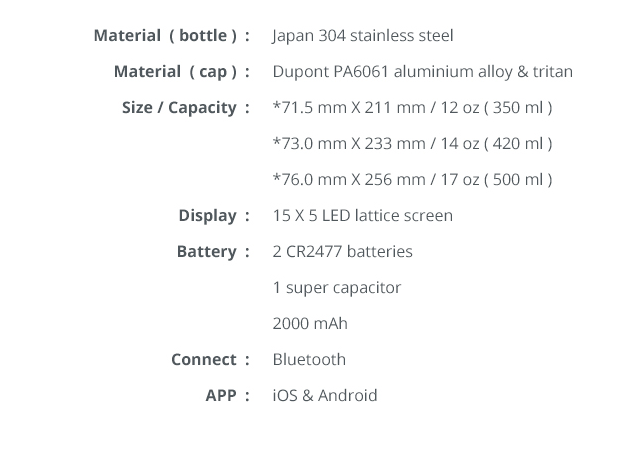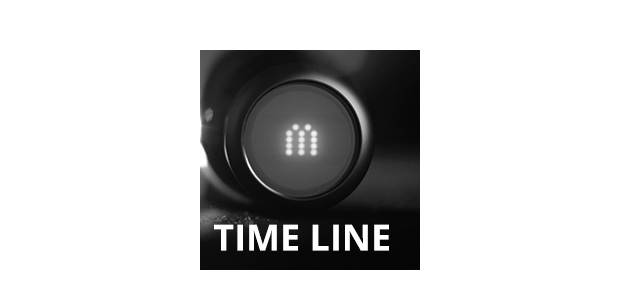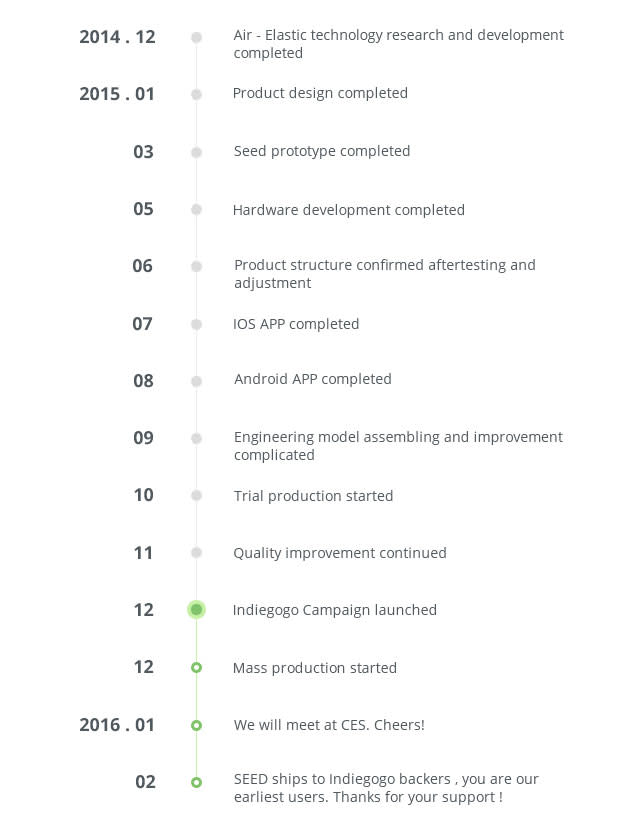 Legal Disclaimer:"Delivery of rewards/perks is subject to best efforts and not guaranteed."